Next you can see the airflow around the belly tank at 80, 120,140, 160 KIAS and at Stall speed.
Sure that some strategically distributed turbulators can better that airflow and reduce the drag.
You can see clearly the lower engine cowling downdraft at the belly tank , picked up by the wind vane.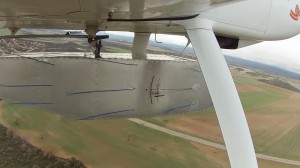 80 Kias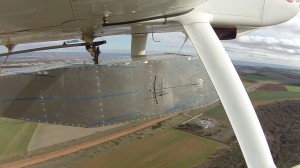 120 Kias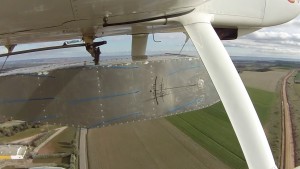 140 Kias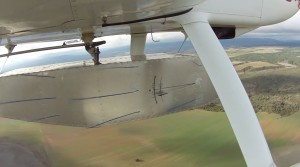 160 Kias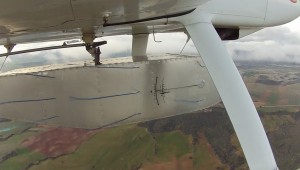 Stall
A continuación se aprecia la circulación del aire alrededor del depósito exterior a 150, 225, 260, y 300 km/h, siendo la última foto la correspondiente a la velocidad de pérdida.
De buen seguro que unos pequeños ¨turbuladores¨estratégicamente colocados mejorarían la circulación del aire y podrían disminuir la resistencia.
Se ve muy bien como afecta la parte inferior del carenado del motor al depósito, tal y como lo detecta la ¨veleta¨