The stay at Freeport was not what it should be.
Bahamas is a touristic place. All the tourists were having fun. I was able to see them bicycling forming a long line, smiling in jeep cars, shopping the colorful summer clothes at Lucaya Market, and enjoying nice dinners.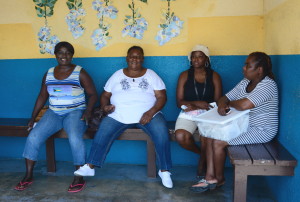 For myself, it was another story.
I was happy to know that my friend Jose Del Peso, managed to send me the Softie parachute that has been sponsorized by Paraphernalia, with the help of his friend Dirk who was flying a King Air into Freeport. Thank you Jose and Dirk !!!
So there I was, at the airport, waiting for him and also preparing the airplane for the flight (oil, fuel, and so on).
Of course I would like even seeing the Lucaya beach, but I didn´t have any time left.
Internet connection at the hotel was really poor, so I stayed all the day at the airport, and then, after a short dinner, back to the bed.
What was left, was the huge flare gun Don brought to me. There was no way to receive it on time.
That flare gun is a 25 mm one, able to penetrate the skin, and provide a chance against a hungry white bear (if not to hungry of course).
So the huge problem was crossing again USA. Problem because I am not cleared to enter the country, as you know.
Weather along the route was ok at the beginning, but some 300 nm from Windsor it started to deteriorate. Strong headwinds were anticipated and not helpful.
The weather front was moving fast into the east, so the later I was arriving, the better. But also arriving later meant arriving at night, and without light, avoiding icing clouds was not possible.
During the flight I have seen the estimated time of arrival, to change even two hours..
The destination, Windsor, was chosen because it was the closest point for me to reach Canada.
Weather information was opposite: some predicted moderate to severe icing, other provided me a chance to reach the destination without being converted in icecream.
It took me a long time to take my decision, but I had to take it and I did it !
I didn´t rest. At 3 am, I was awake and after that time, I barely was able to sleep any more.
What would happen?
Was to be cleared over USA without any problem?
Was my clearance into Bahamas a matter of a Controller decision, or was it a standard procedure?
EC XLL, ready to copy?
Go ahead for EC XLL
EC XLL cleared to destination CYQG , via BR62V, climb and maintain 6000, after Take Off, turn left and when reaching 1500, call approach on 126.50
Uuuuuf, first step overcome…. Now, time to fly and see what happens later, when reaching Ohio
It was true. It was quite windy, headwinds were as expected.
I was able to enjoy the scenery, but I was still stressed, because of what was going to happen later.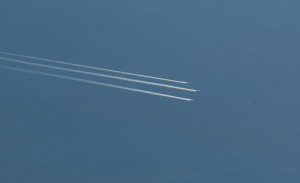 Fighters underneath? 
Many many frequency changes, and again surprised Controllers didn´t understood how an RV8 could fly so long distances.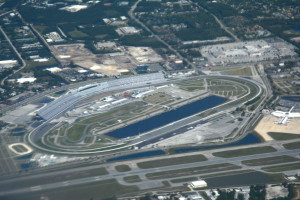 Daytona Racing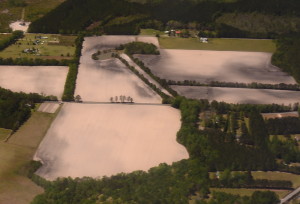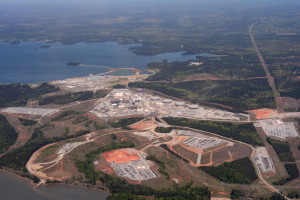 What is that?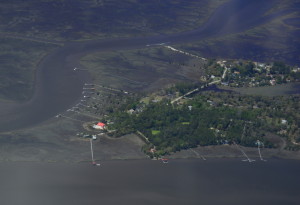 Low tide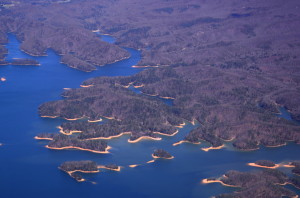 Approaching Canada
Another problem were the temperatures.
In the aircraft, I have no room to remove or don clothes, so I departed Bahamas prepared for medium cold temperatures, some -5 C, and of course, I was sweating.
Then, as I was flying north, the temperatures started to be lower, and lower, and lower !!!!
Miami, Jacksonville, Atlanta, Charleston, Cleveland and Detroit ATCs were following my flight path and helped whenever I requested an altitude or heading change.
Sometimes I was vectored headings even 80 degrees off course, and to tell the truth, I didn´t like that at all, because it was unexpected.
Headwind component was already 50 kts, and I was flying 100 kts ground speed. Sometimes, I have even seen 67 kts ground speed !!.
Weather was turbulent in Georgia, light to moderate. Not comfortable at all!
Then the clouds were in front of me: soon I would know about my future.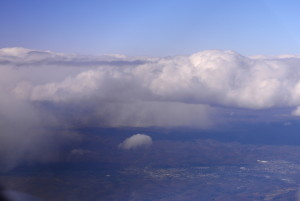 As estimated, I was able to fly clear of clouds, maintaining 12000 ft. I tried first to fly underneath, but minimum airway altitudes, didn´t allow me that, so I had no chance than to climb.
Climbing meant lower temperatures….. sure I would resist !
I was wrong again: temperature was -17 C (1.4 F) and I my body was freezing fast.
The autopilot failed, because of that temperature, and also I got an alarm on my engine display: the alternator was feeding to much electricity !
The autopilot problem was solved turning it off and flying manually (controls were also stiffer).
The alternator load, was fixed by turning the pitot heat on.
I was freezing so much, that my legs shook hardly and that shaking was so intense that the full aircraft was sensing it. I removed my feet from the proximity of the rudder pedals, and aircraft behavior was better.
I was already some 70 nm from destination, when I saw a large cloud opening underneath.
I tried to change my flight plan, and I was surprised to get an approval.
It was urgent to descend to lower and hotter temperatures.
I went down to 3000 ft, and got surprised about so many snow shower. The snow was the same color than the cloud, and the white columns were similar to white castle towers. Castles of course, to be avoided.
It was really hard to go through.
All was white and beautiful underneath, but tricky.
Once I enter the Canadian border, I was happy!
Weather changed and opened, ground was no longer white. Then, I felt the freedom and joy !
Landing was again not perfect, but ok.
Last problem was still unknown. Canada require to call Customs no later than two hours before the landing time. I called them several times the day before, and then, before departing the hotel and then at the airport. No way they answered my calls !
So I got involved again my ground crew (Paula, Andres and Don) to solve the issue during my flight.
Just when stopping the engine, Customs arrived: fortunately, my ground crew helped again and the problem was solved.
Officers were kind and fast. They even took me inside the FBO because I was still shaking hard.
Soon I was provided hot coffee, and even a cover.
Finally, I was there, tired and happy.
Now, I can fly again freely, land when I want, and enjoy.
Or not ?????
Weather is not good. There is a chance to depart tomorrow, but conditions are much better over USA….
I fly safely and customs risky or I take dangerous weather and free of US Customs?
Tomorrow we will see!