Many times, we forget about one of the most important goals of this project: to study the black carbon over remote regions.
Data recording is present at many places, but mainly taken by ground stations, like LIDARs. Data taken by aircrafts is scarce, and data taken from aircraft at remote areas, almost none.
The first half of Skypolaris has contributed to know more about global warming.
Now, the aethalometer has been improved by Aerosol (thank you, Grisa), and adjusted for lower sensibility, to be able to retrieve the data at Antarctica. GPS has been incorporated in the aethalometer, so data is georeferencied in a better way than it was  before (using a data logger).
Also safety is better, because the tracking system is also to be improved with the Spidertracks system that will be incorporated to the aircraft.
Spidertracks has decided to sponsor the project because both the flight and the scientific project are very important for all of us.  We feel very glad about !
Also glad to know that the skis are ready to be shipped.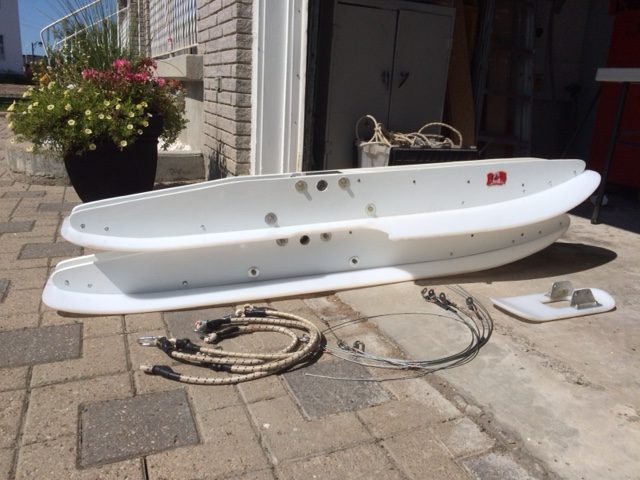 Patrick Gilligan and his wife Susan have had no weekends, no free time since a long time, working hard together to have the beautifully designed skis ready on time. A big thank you !!!